Newest Production
GM revised design for 2022
GM has released the newest design of the de-act lifter for their Dynamic Fuel Management engines.
This DFM lifter fits the Gen V engine platform, and also is backwards compatible to the Gen IV AFM engines.
DFM lifters replace AFM
AFM engines have 4 de-act cylinders, and 4 standard cylinders. The newest DFM engines can have all 8 cylinders as de-act capable.
The new DFM lifter will work in place of previous AFM applications. The original AFM lifter will ONLY fit AFM applications.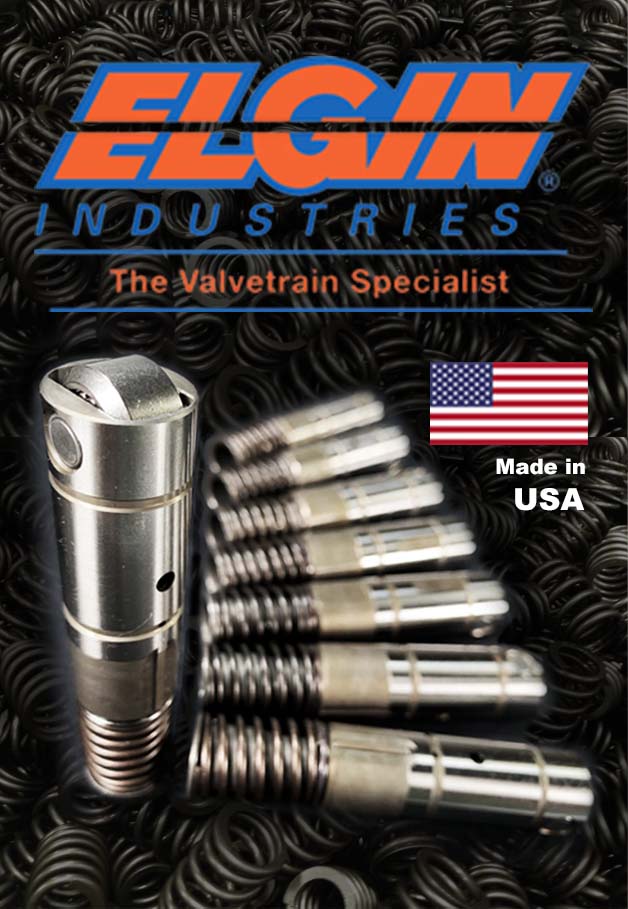 DFM LT Gen V compared to AFM LS Gen IV
Elgin part numbers :
The new Elgin part number for the DFM lifter is HL-7025.
The original Elgin part number for the AFM lifter is HL-7011.

both lifters are currently in production
both engines overlap production
LS based V8 Engines

Engines :
2019+ DFM Gen V LT= Dynamic Fuel Management :

( 16 ) lifters are de-act
HLG-7025FRA = DFM set (TBA)

2007+ AFM Gen IV LS= Active Fuel Management :

( 8 ) de-act lifters + ( 8 ) LS7 style lifters
HLG-7011FRA = AFM set – includes original AFM only lifter
HLG-7026FRA = AFM set – includes new AFM/DFM lifter

1997+ Gen III small block LS

Recommendations and AFM Failure Info
All Made in USA, Elgin replacement auto parts meet or exceed OE specs. Always replace lifter guides when replacing lifters in LS based Gen III, LS based Gen IV, and LT based Gen V engines.
Remember, the spring on top of the lifter is a fuse designed by GM. If any spring ever becomes collapsed, then this lifter fuse is blown the same as an electrical fuse in the fuse box. Replacing the lifter will not solved the problem until the cause is found.
Typically, the lifter fuse collapses when the computer tells the lifter to activate during the incorrect valve timing. This prevents the valve from contacting the piston. the cause is usually a ground-fault-interrupt from the ECM or PCM in AFM Gen IV LS and DFM Gen V LT engines.
Please contact Elgin for more info or to be connected with a distributor.

DFM & AFM part number interchange
DFM Gen V LT
Elgin HL-7025
AFM Gen IV LS
Elgin HL-7011
12571595
12619820
12639516
LS7
Elgin HL-7028
12499225
12576400
12698945
LS7 Style III
Elgin HL-2148
12564012
12569256
12648846
17089852
17109057
17120090
17120735
17121905
17122490
25341990
5233745
5234660
5234670
5234890
5235498
817122490
Current AFM Lifter Guide Kits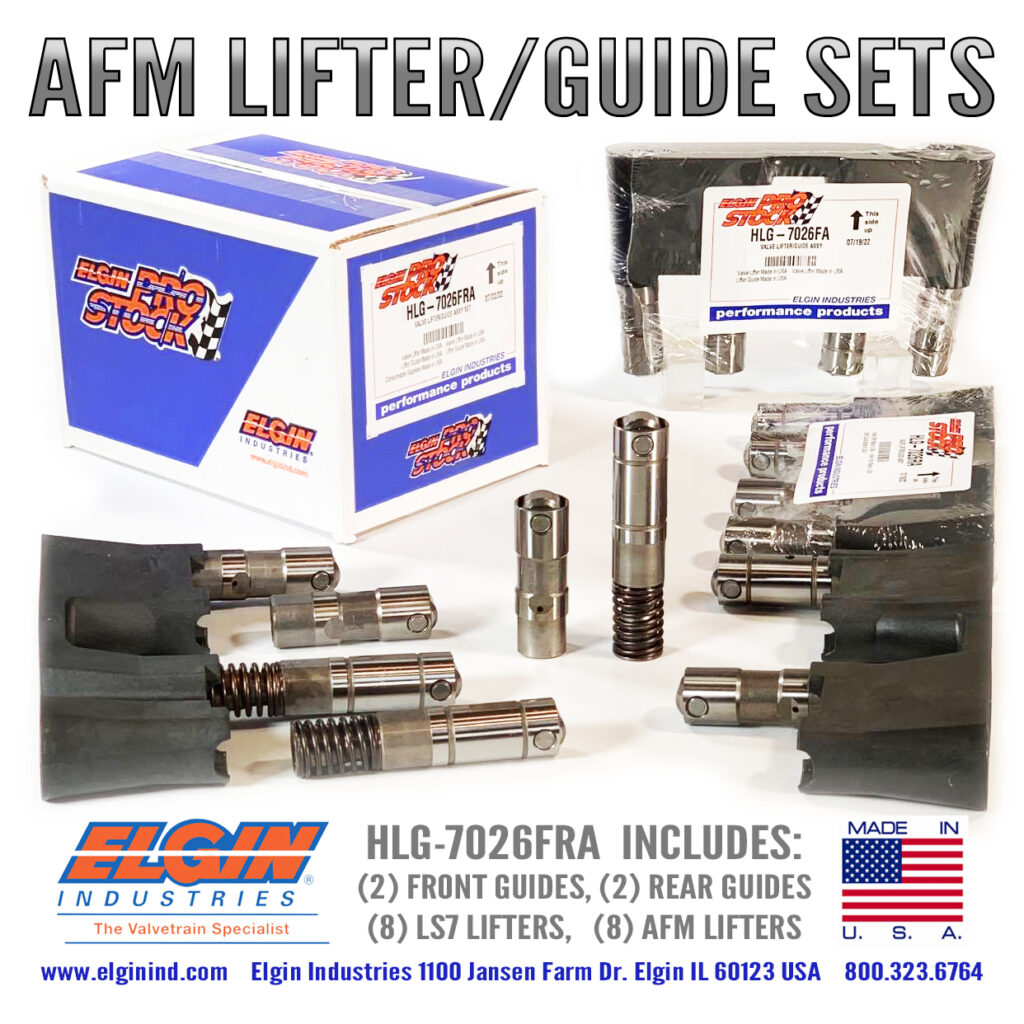 DFM Kit coming soon