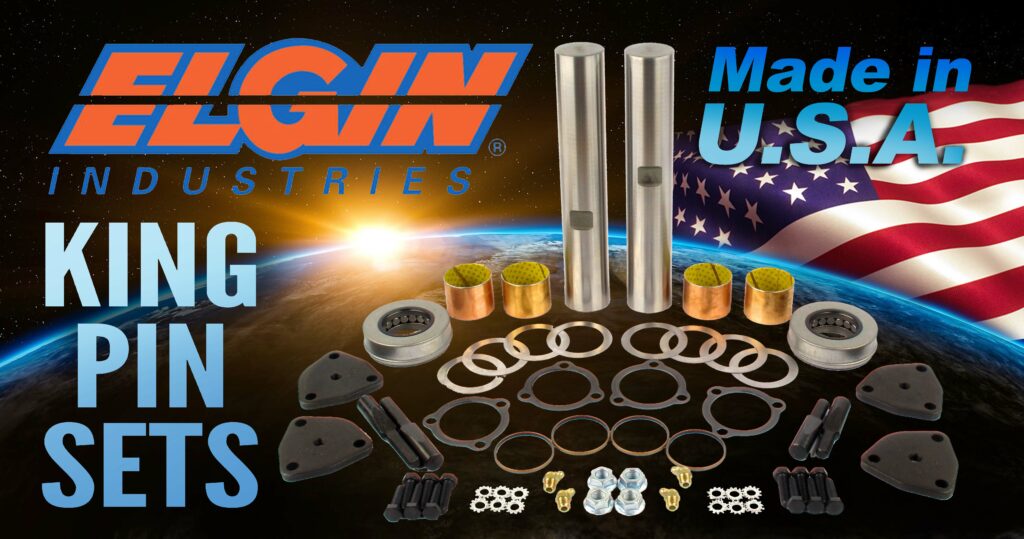 Elgin Industries Heavy Duty Truck & Equipment Parts
Heavy Duty Engine & Chassis
Elgin Industries is one of the most respected manufacturers serving the commercial vehicle industry, with an extensive range of engine and front-axle components covering a majority of today's hardest working applications. In addition, Elgin Industries is a leading supplier to global engine and commercial vehicle OEMs.
Starting in 1919 Elgin has been leading the technology of machining, welding, grinding, and heat treat. Today we continue to offer the highest quality, tightest tolerance, Made in USA engine and chassis components. We source our individual parts from partner Tier 1 suppliers and US based manufacturers.
For more information, our catalogs and technical reference are available free here on our website.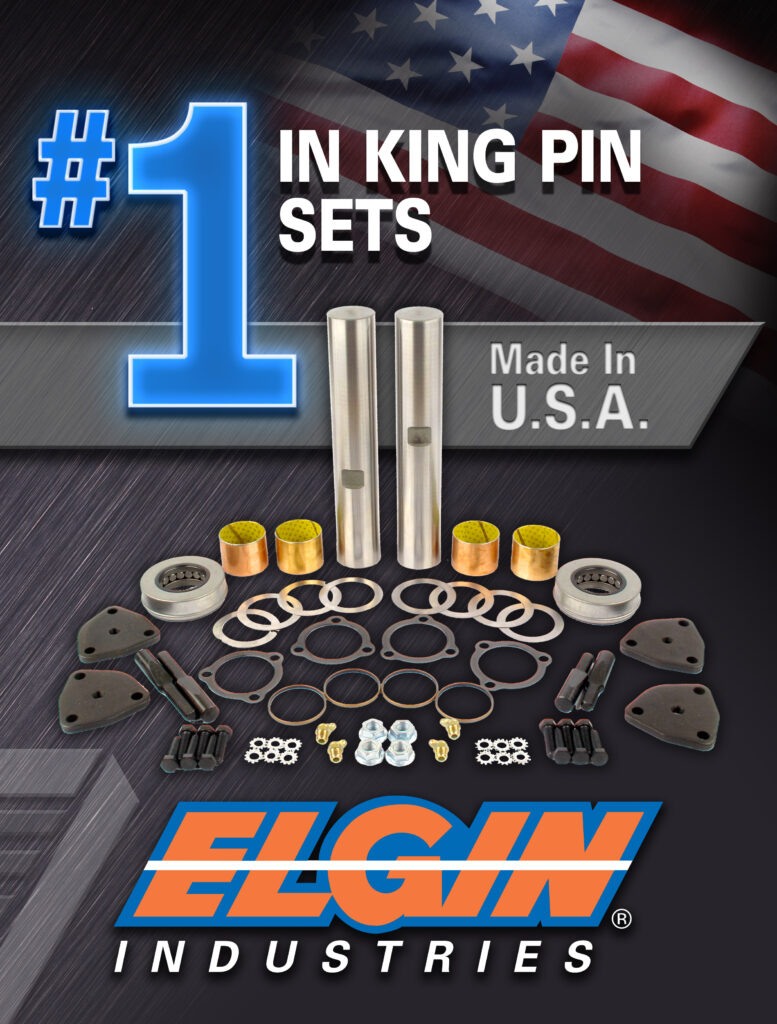 Elgin Industries Heavy Duty Engine Products
Engine Valvetrain
Eaton® diesel valves
Camshafts
Cam & lifter kits
Pushrods
Expansion plug kits
Lifters/tappets
Rocker arms
Oil pumps
Valve locks, seats, guides & springs
Valve stem oil seals
Timing gears & sets
Water pumps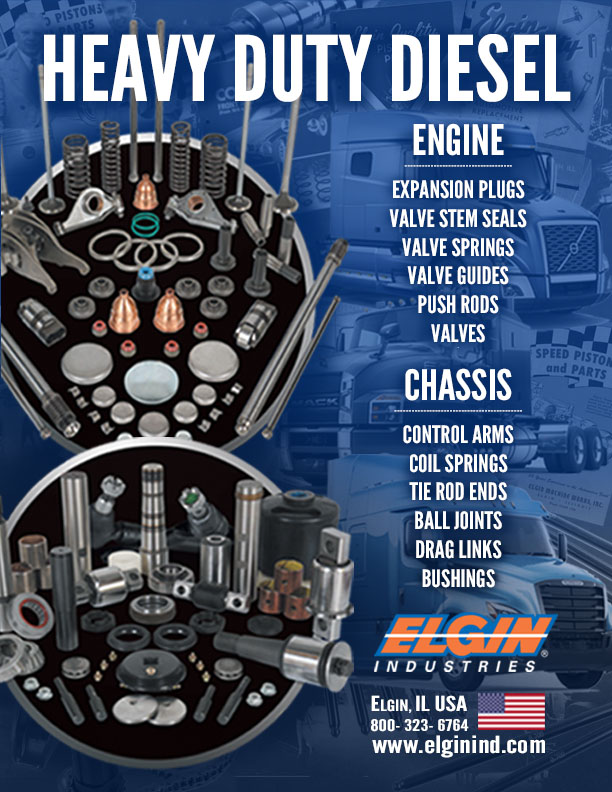 Elgin Industries Heavy Duty Front Axle Parts
Steering Axle
King pins & sets
Drag links
Tie rod ends
Elgin stands as a lead global manufacturer for OE and aftermarket replacement King Pin Sets, and distributor of replacement steering components.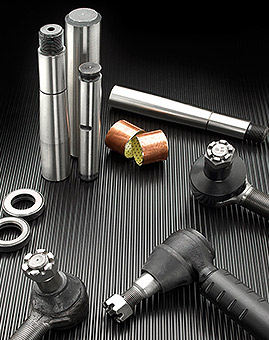 Axle Applications
Dana / Spicer
Eaton
Hendrickson
Meritor
Westport
Additionally, Elgin offers replacement components based on truck chassis models: Mack/Volvo, Paccar, Navistar, etc.