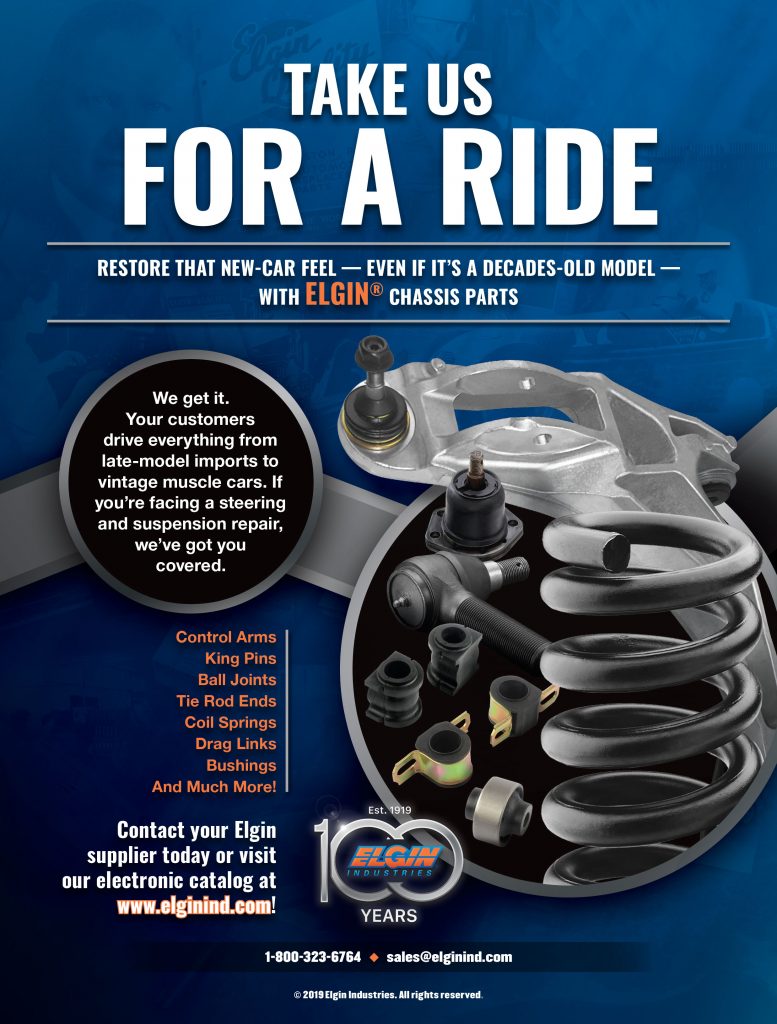 Each day, more automotive and heavy duty service providers discover the quality and value of Elgin Industries chassis components. These precision-engineered OE replacement parts help restore like-new steering response and handling on a full range of domestic and import passenger vehicles and commercial applications.
Elgin Industries Aftermarket chassis products:
King Pin Sets
Bushings
Tie Rods
Drag Links
Center Links
Ball Joints
Idler & Pitman Arms
Control & Idler Arm Bushings
Stabilizer Link Kits
Control Arms
Bellows Kits
Coil Springs
Coil Spring Catalog
While many of our customers love the speed and efficiently of our enhanced online parts catalog, many of our customers still rely on our print catalogs to find the parts they need. For those customers, we happily provide an online version of those catalogs. too.
Click the catalog below to browse.