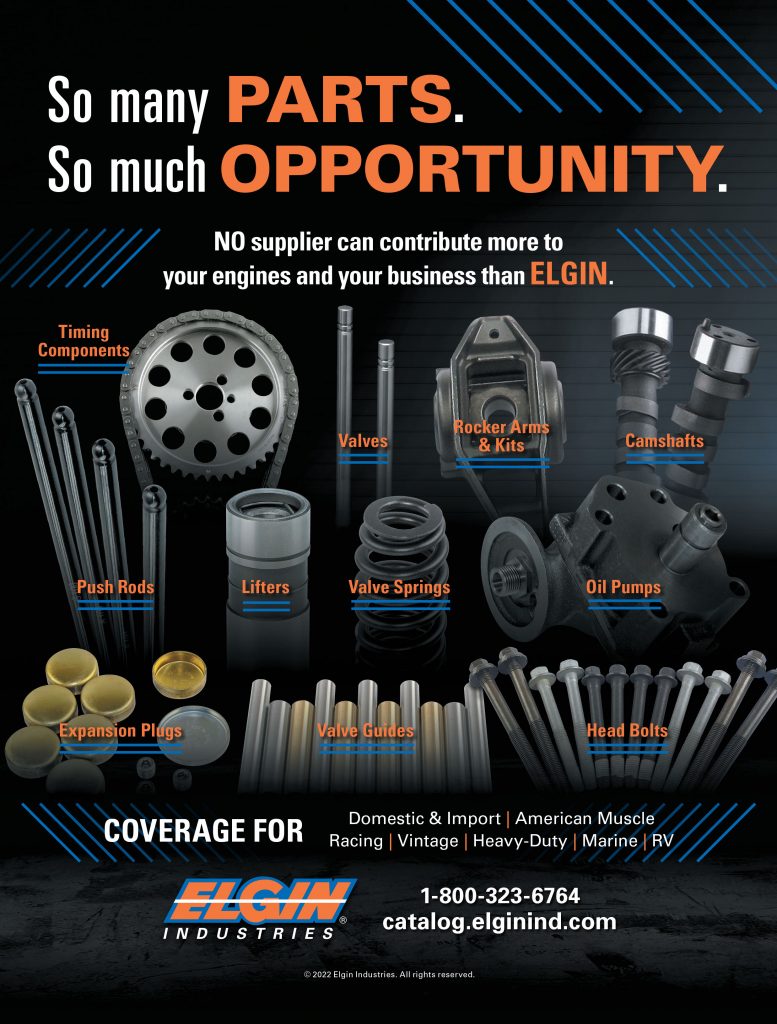 Valve Train
Elgin Industries is one of the world's largest privately held manufacturers of internal engine components for automotive, heavy duty, industrial, agricultural, marine and performance applications. The company serves leading global engine and vehicle OEMs as well as custom, performance and production engine rebuilders and their distribution partners.
Elgin engine products include:
Camshafts
Cam & lifter kits
Connecting rod bolts
Engine lube
Expansion plugs & kits
Flywheels
Flywheel & flexplate bolts
Harmonic balancers
Head bolt kits
Lifters
Push rods
Main bolt studs & kits
Oil pumps, pans & accessories
Performance parts
Rocker arms & kits
Timing gears, sets & covers
Valves
Valve guides, seats, locks & springs
Valve stem oil seals
Water pumps
Catalog
Elgin's complete online eCatalog here:
Catalog
Technical look up
Part # search
Use search functions and drop-down tabs for further information.