From the SS2 to the LSX, Elgin Cams are Made in USA

LSX Crate Engine Cams
Elgin offers the GM Performance and Power in a budget friendly package. These camshaft grinds meet or exceed the OE specifications.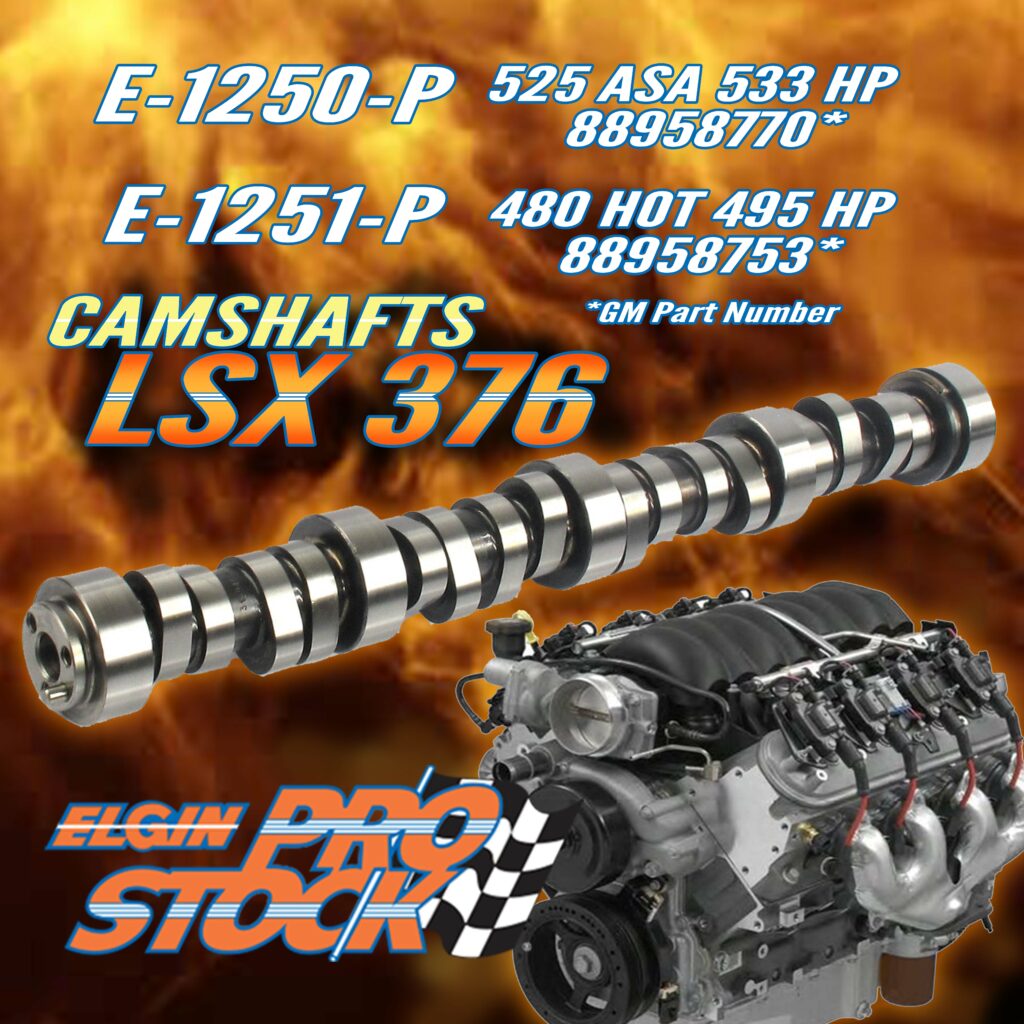 E-1250-P : LSX376 515/525 ASA 88958770
E-1251-P : LSX376 480 Hot Cam 88958753
E-1252-P : LSX454 19166972
E-1260-P : LSX454R 19166975**
E-1253-P : "Showroom Stock" 88958766 *
E-1254-P : GM LS Stage 2 88958772
E-1255-P : GM LS Stage 3 88958773
* GM named this cam "Showroom Stock", for Corvettes to compete in GT Cup racing against Ferraris etc., in the "Stock" Classes. This cam is fairly radical, not really street-able for the average drivers, advanced level tuning required.
** Mechanical Tie-Bar Lifters, 1.9:1 Rocker arm ratio, for those that want .750"+ valve lift, very advanced tuning and engine building required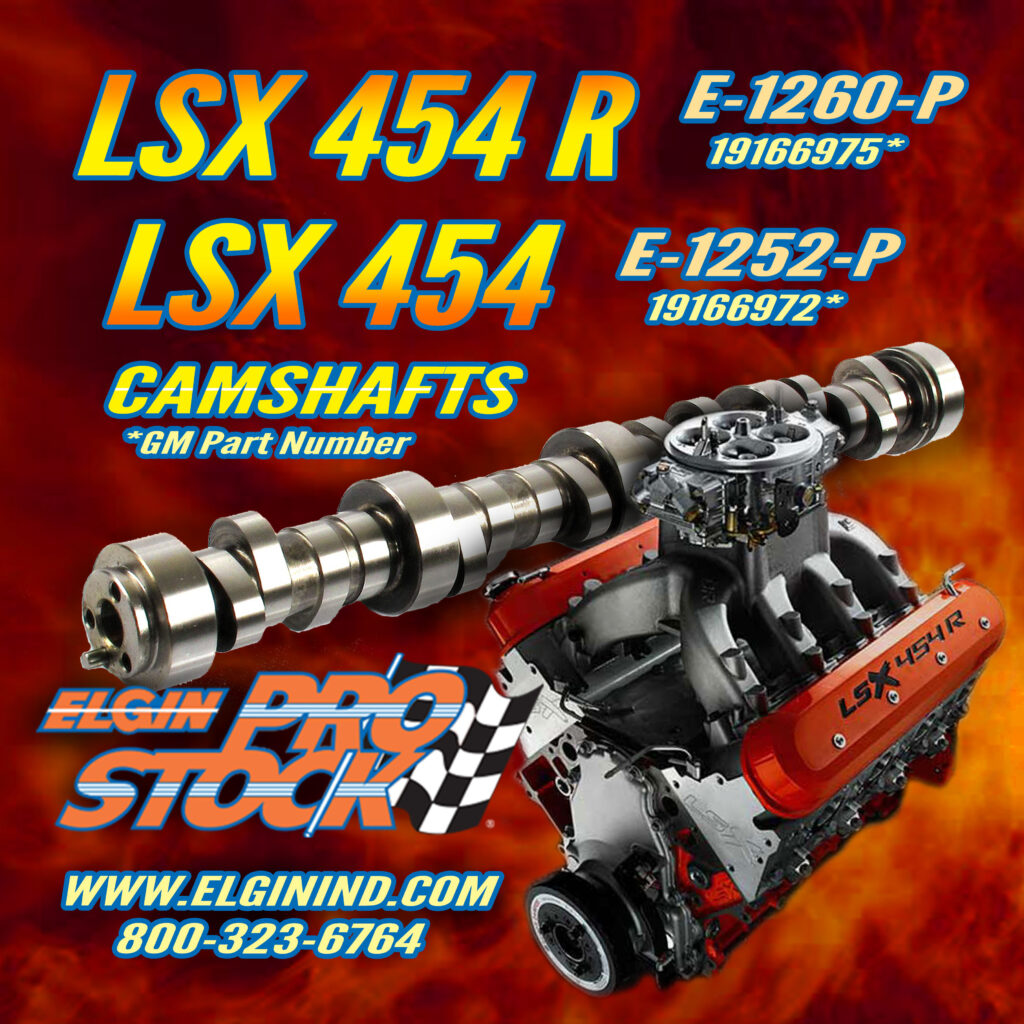 The Elgin LS7 style lifter HL-2148, as well as the stock body rocker R-907, can handle 7,000 RPM, though for continuous service you should consider performance upgrades. Elgin offers roller rockers, heavy wall push rods, and tie-bar lifters.
Sloppy Stage 2… +1, +3
1,000 horsepower at the tires
8 sec. 1/4 mile for $8k
Choppy idle and street driving
Don't B.S. me or anyone else, LS swaps on budget can out-perform most of the other guys at the track. The Sloppy Mechanics continue to grow a community of the next generation of motorsports.
We've seen hundreds of successful builds, daily driving, running fast at the track, and lasting for thousands of miles. The secret is out, and the cards are on the table. This group is open to share their engine building tips and tricks with the rest of the world.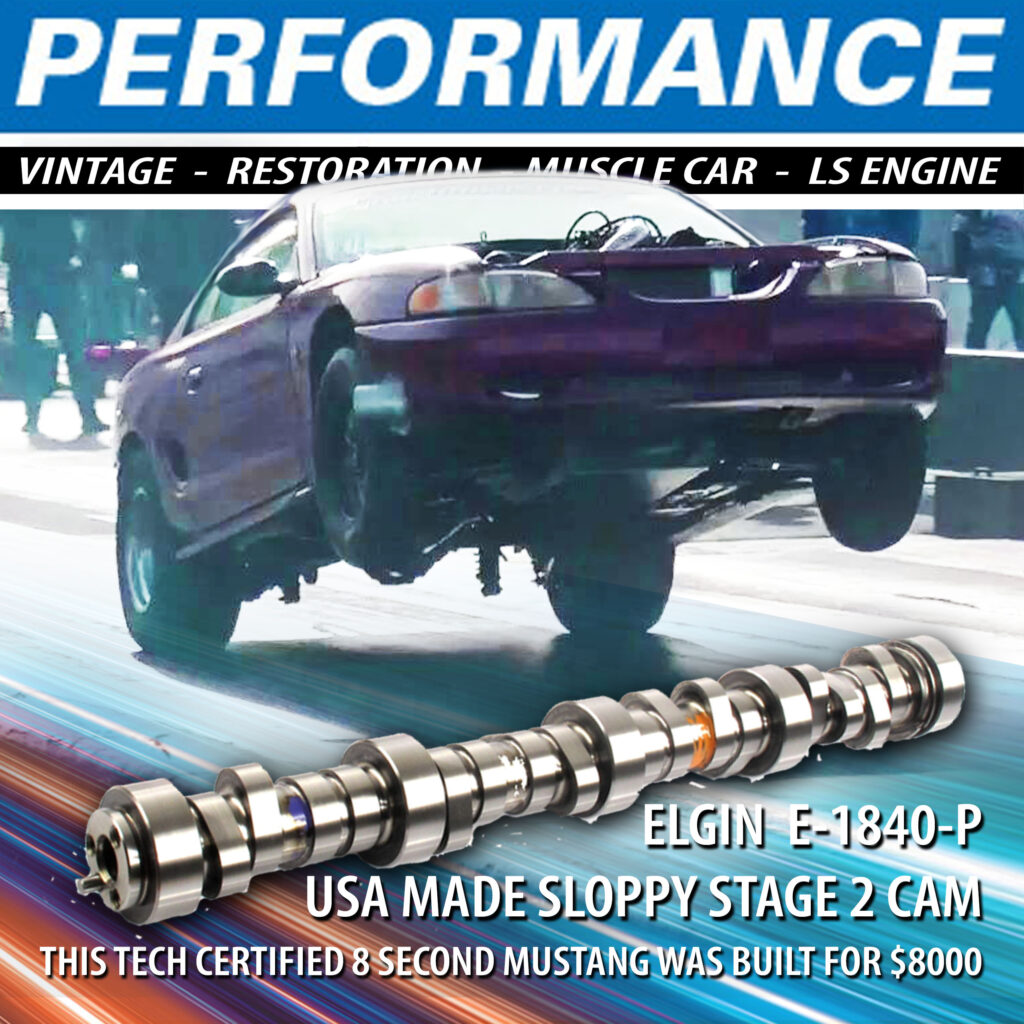 Whether you start with a 60hp gain from a cam/spring swap + tune/converter, or later you get away from natural induction. These camshafts are ready for any budget and any build.
Add forced induction like a turbo, or even a twin turbo and prepare your two step for launch. The Elgin Sloppy Stage 2 camshaft E-1840-P responds to all of these options, plus it can handle nitrous shots as well.
You could also add a supercharger of your choice, we've seen them all, and they all impress. Just make sure you opt for forged internals, unless you're trying to send a connecting rod into orbit.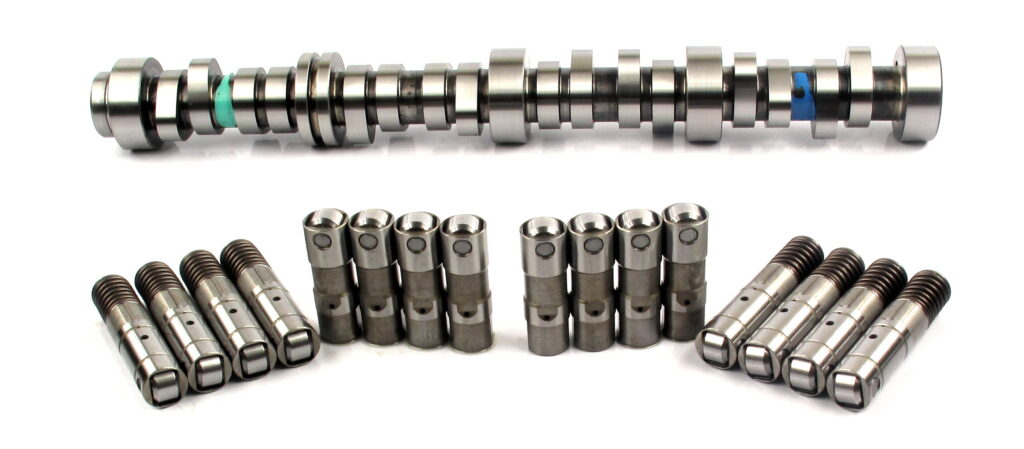 E-1838-P : Sloppy Stage 1 : 216/220
E-1839-P : Secret Sauce X : 220/224
E-1840-P : Sloppy Stage 2 : 228/230
E-1841-P : Sloppy Stage 3 : 238/242
Performance from the inside-to-out
LS7 Lifters for AFM Delete
Elgin Industries' LS Engine Lifters and lifter guides include Made in USA LS7 style lifters HL-2148. We also offer de-act lifters for both AFM Active Fuel Management HL-7011, and DFM Dynamic Fuel Management HL-7025.
Hydraulic lifters and lifter guide trays meet or exceed OE production standards so you can trust these for another 1/4 million miles.
If you choose to delete the AFM, we offer stock replacement Made in USA camshafts for several applications, but check with your tuner before completing the swap.
Complete the valve train camshaft package