Steering and Suspension
Elgin Industries now offers a complete line of OE replacement automotive chassis parts from classic and modern, cars and trucks, import and domestic.
The steering components are now available in packaged kits for popular muscle car platforms. These kits include:
Complete Kits
Steering Kits
Bushing Kits
Compliment any of these packages with Elgin coil springs to complete your vehicle chassis restoration.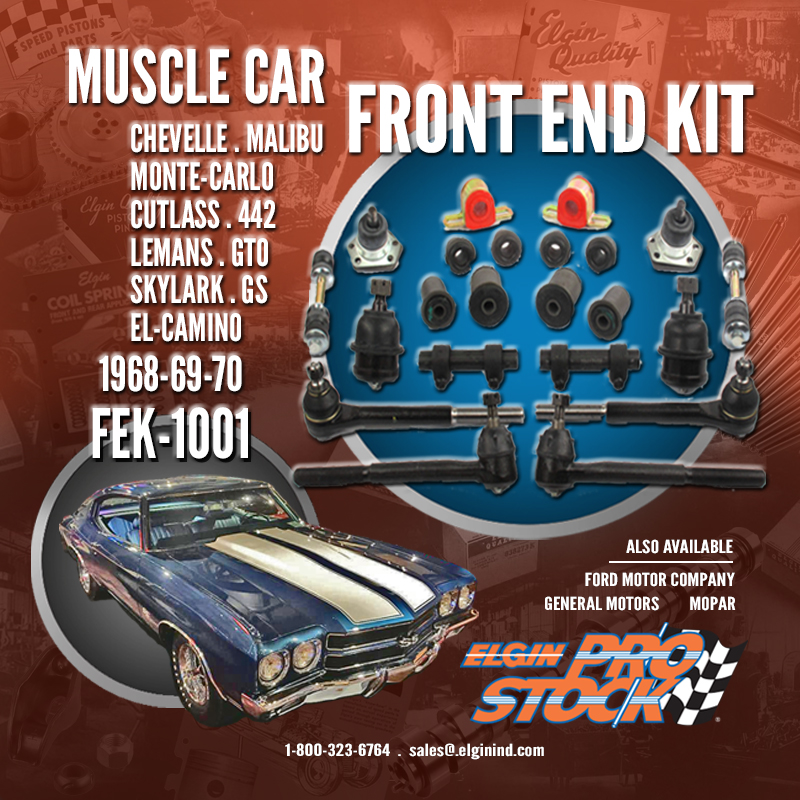 Complete Kits
These kits are packaged with replacement chassis components specific to each application. Most kits include: inner tie rod ends, outer tie rod ends, tie rod sleeves, upper ball joints, lower ball joints, control arm bushings, sway bar bushings, sway bar links.
FEK-1000 67-69 Camaro Firebird
FEK-1001 68-70 GM A-body
FEK-1002 66-69 Charger
FEK-1003 71-72 GM A-body
FEK-1004 70-74 Mopar E-body
GM A-body : Chevelle, Malibu, El Camino, Cutlass, 442, Monte Carlo.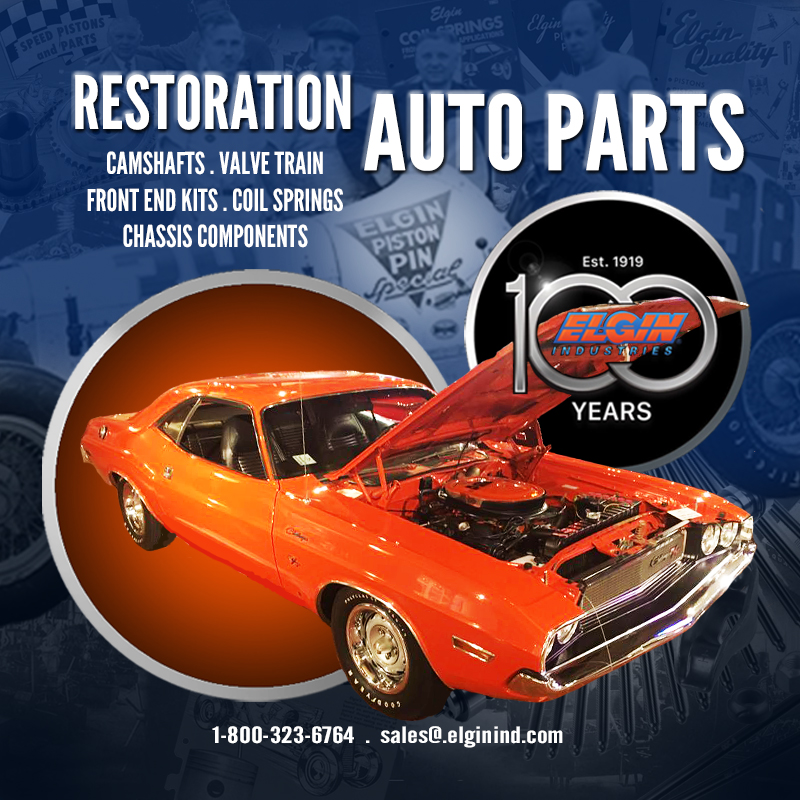 Steering Kits
Tie rod ends, sleeves, idler arm, and the GM kits also include the center link. See the last section of our Prostock Performance Parts catalog for specific kit contents.
FEK-6870A GM A-body
FEK-7172A GM A-body
FEK-6874X Nova, etc.
FEK-7888G GM G-body
FEK-7382PU GM truck, Suburban
FEK-6769M Mustang*
FEK-6769M-1 Mustang*
FEK-6970M Mustang*
FEK-6970M-1 Mustang*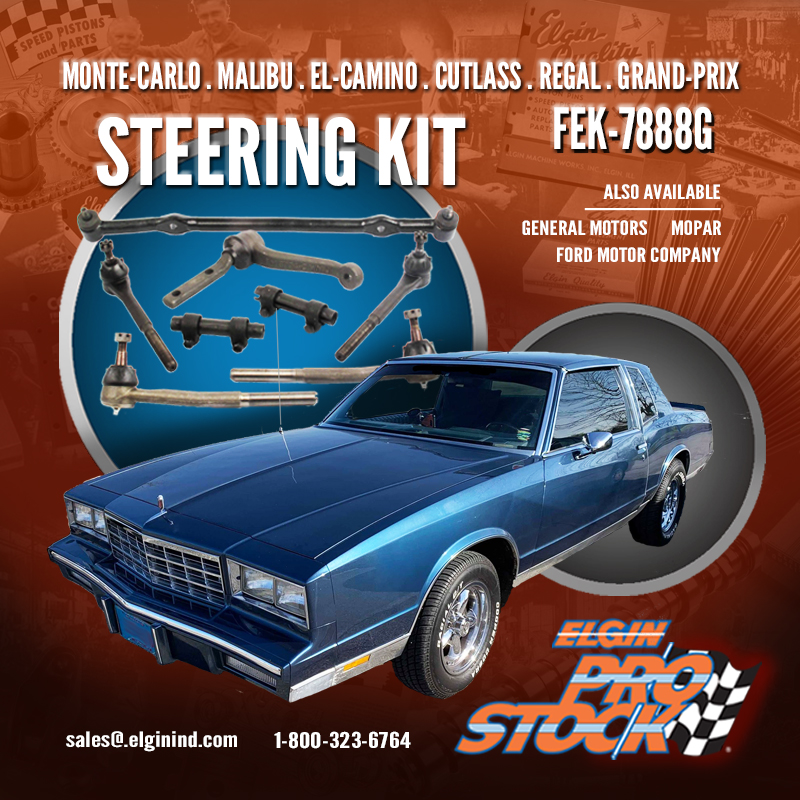 Bushing Kits
Upper and lower control arm bushings, sway bar bushings and link kits. 1968-72 GM A-body is available in two versions: -1 is for OVAL control arm bushings, -2 is for ROUND control arm bushings.
FEK-6872A-1 GM A-body OVAL
FEK-6872A-2 GM A-body ROUND
FEK-6769F Camaro Firebird
FEK-6869X Nova, etc.
FEK-7074X Nova, etc.
* Mustang kit versions : power/manual steering., except/includes Boss 302/429. Check our ProStock Catalog for complete info!