8 sec. 1/4 mile for $8,000
Back before the turn-off-the-century, single digit passes (under 10 sec.) cost about $100,000. You put 30 in the engine, 30 in the chassis, 20 in the tow rig, and the rest in blood, sweat, and tears.
Today, Matt Happel and the Sloppy Mechanics Team did it with a SN95 Mustang, powered by an LS 4.8L (four-point-great), motivated by an Elgin camshaft.
Matt has made this camshaft famous as the Sloppy Stage 2. The catalog number is E-1840-P, and it continues to be the popular choice for LS Swaps and LS Builds around the world.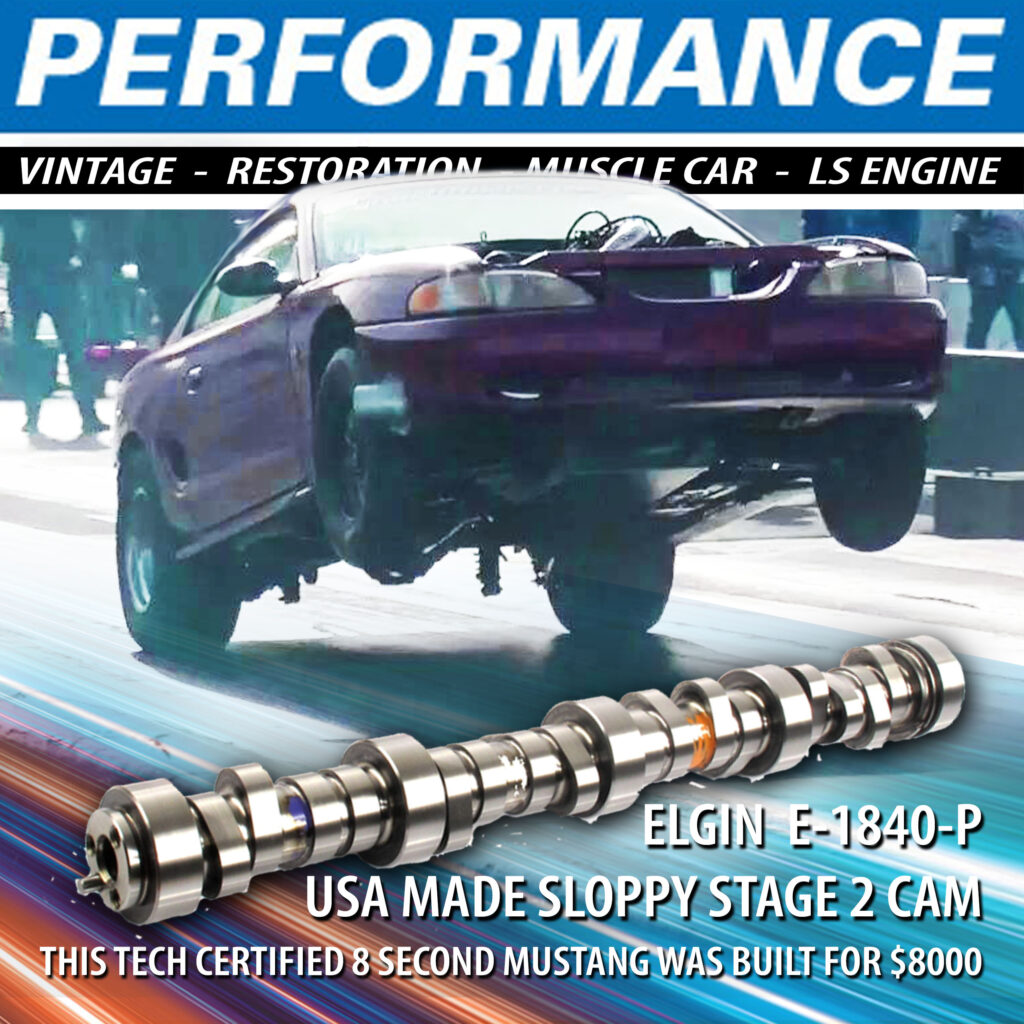 SS2 Cam
Elgin had never heard the name Sloppy Stage 2 Camshaft until the 2017 PRI Show.
By the 2018 show, we updated the catalogs, and had to have them shipped directly to the show!
Then we created a post to Thank Matt!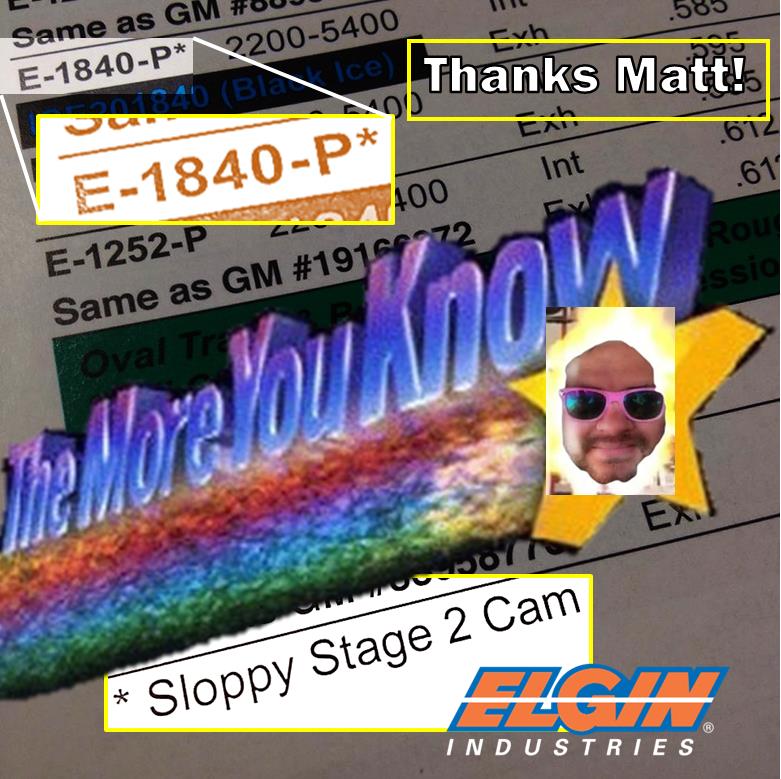 Sloppy Stage 2
Matt has completed many successful builds, powered by the Sloppy Stage 2 Camshaft.
This includes a series of Fairmonts that have run in the 9's and get close to 30 mpg.
The Don't BS Me Build is motivation for everyone!