Engine Parts Exhibitor
Meet and greet with Elgin Industries at Holley LS Fest East, Sept, 8-10 2023, at Beech Bend Raceway Park. Bowling Green Kentucky. Elgin will have a booth in the Manufacturer's Midway, located in the center of the speedway.
3S Challenge Sponsor
Elgin will also be sponsoring the 3S Challenge, along with Stacey David's GEARS TV. 3S is a competition of Speed, Stop, and Steering, it is a portion of the Grand Champion Competition.
The 1st place winner will receive a Made in USA Elgin LSX camshaft E-1250-P and matching super-finished beehive Valve Springs RV-126918Q16.
The 2nd and 3rd place winners will also receive Elgin LSX camshafts E-1250-P.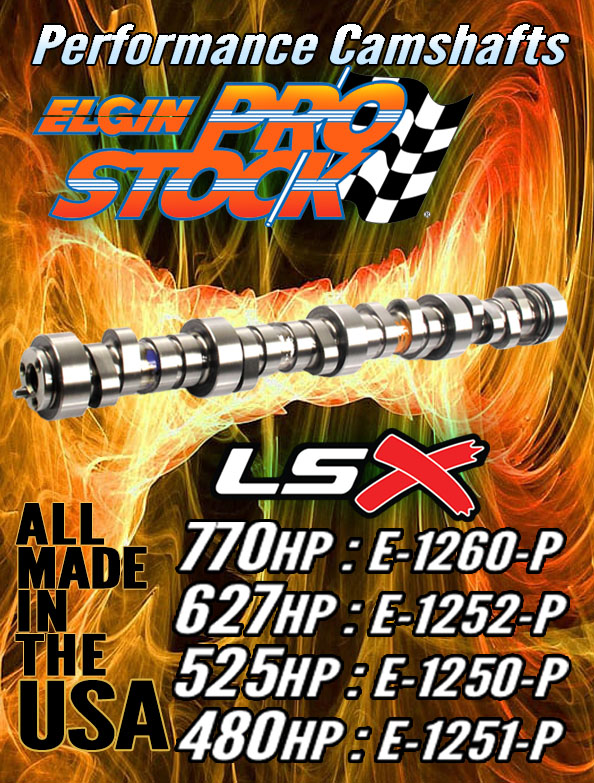 ---
More to come!
Check back for updates on Giveaways and more promotions at this event!